Compositing, Stereoscopy and Animation
Nature is wondrous and clever. As Darwin taught us, those who improvise most effectively prevail. There are species who under threat revert to earlier forms, others who cultivate parasitic relationships with neighboring beings, while the most inventive ones transform their bodies to mimic and seduce unsuspecting companions. The Orchid and the Bee is an expressionistic VR ode to life's struggle for existence, explored through a chain of genetic love affairs.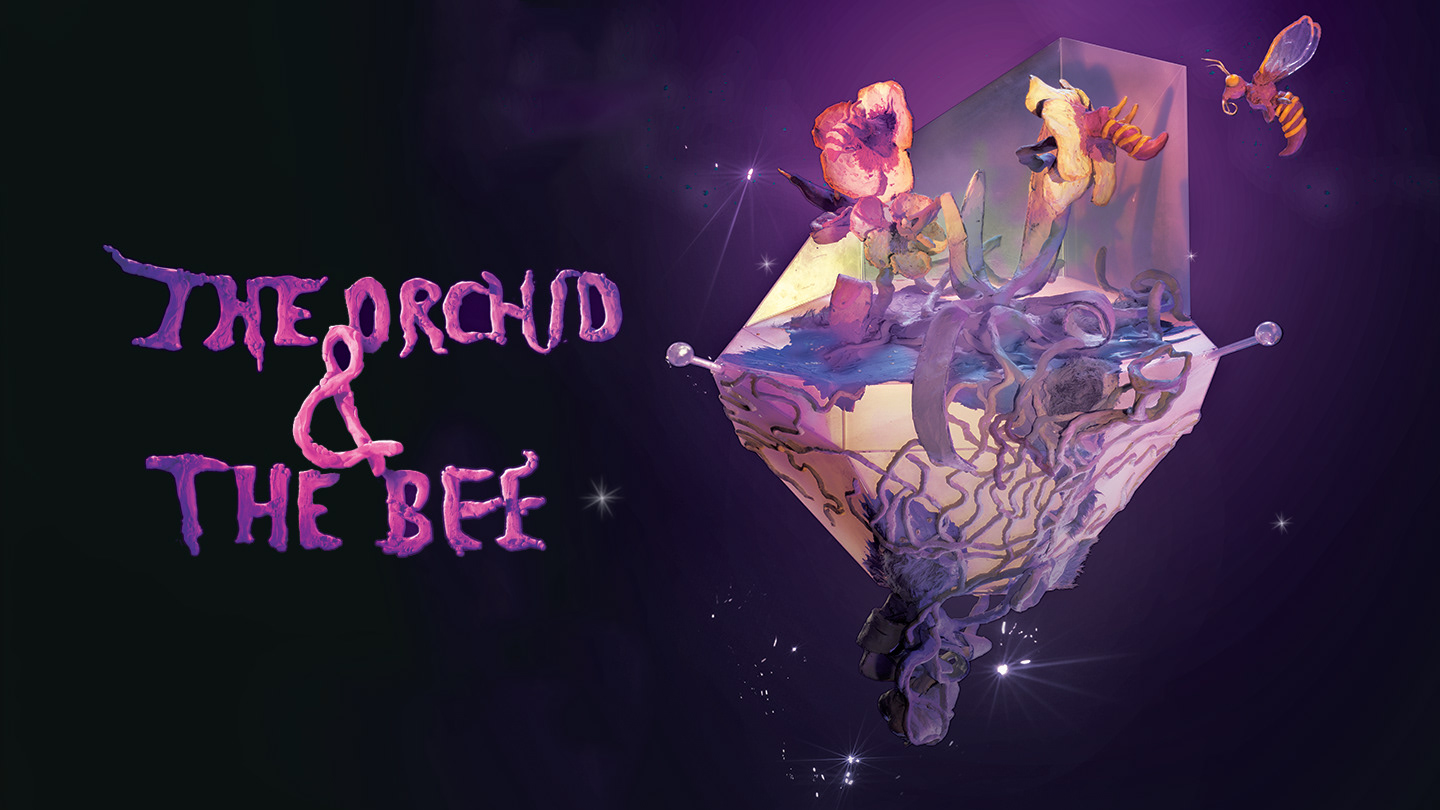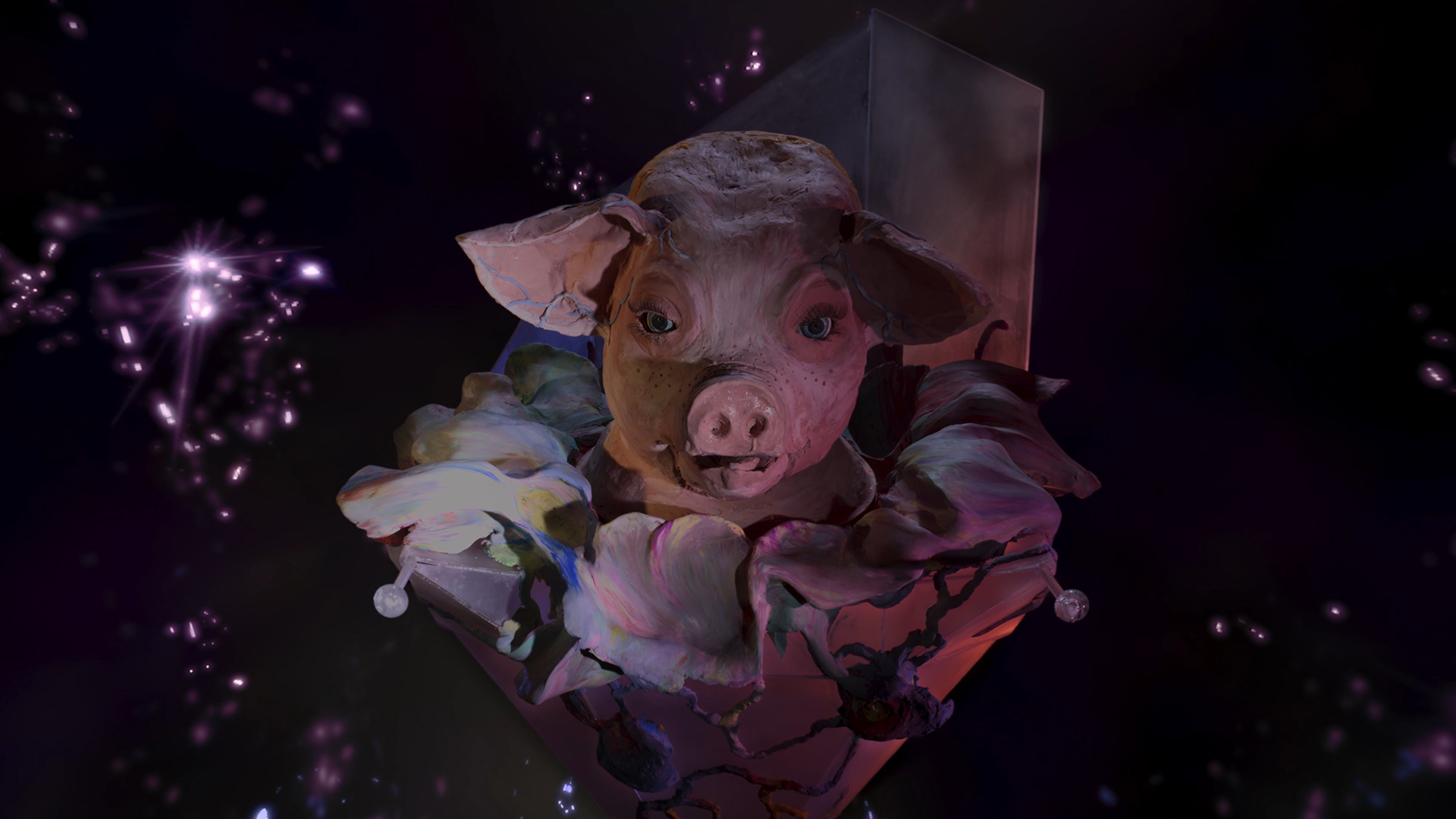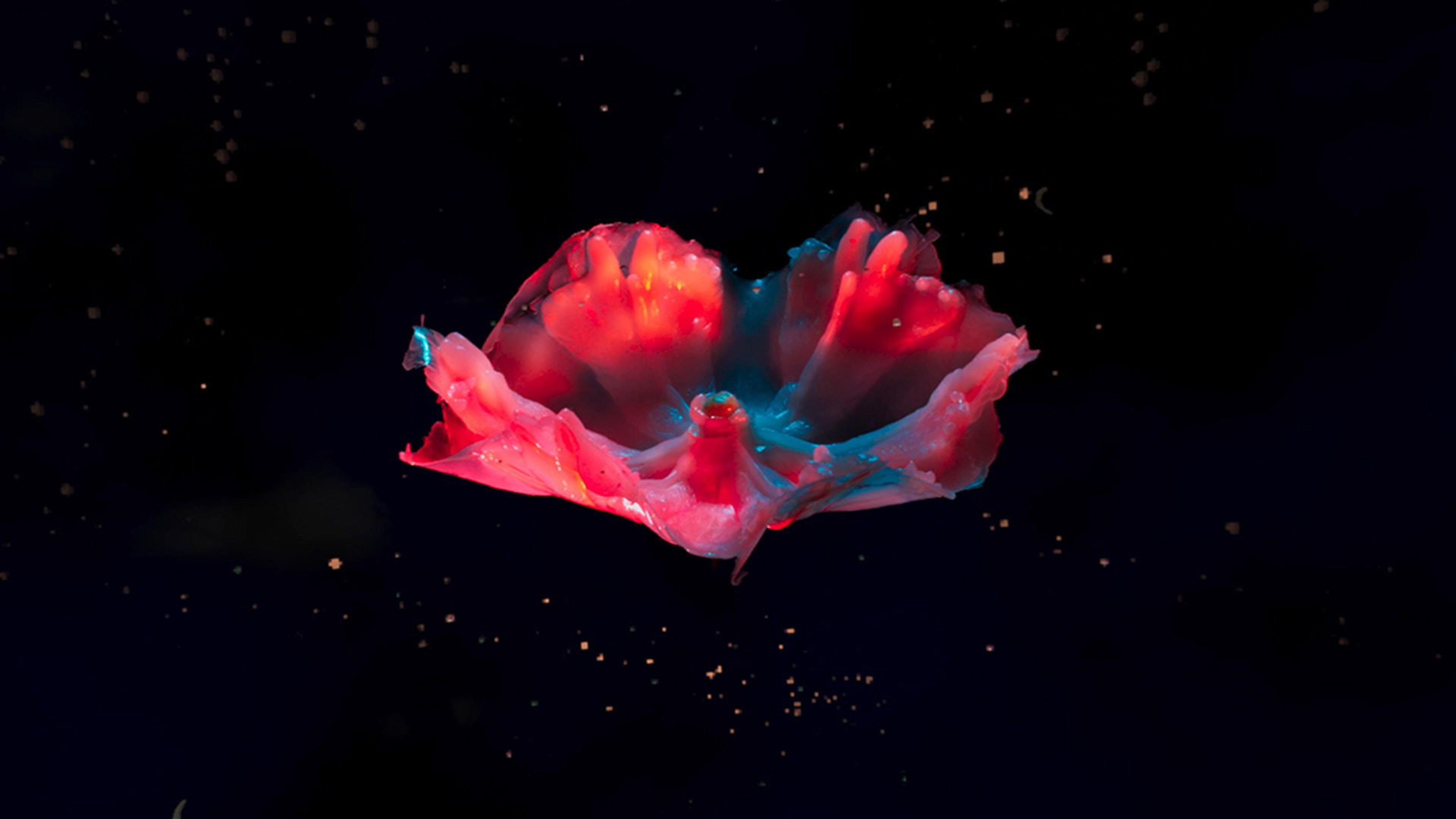 The Orchid and the Bee is a five-minute virtual reality experience that blends the old with the new. At its core, it's classic old-school stop-motion animation using plasticine-molded puppets manipulated on motorized physical 3D plexiglass sets. Scenes were shot using a 42.4-megapixel DSLR camera mounted on a motion-controlled slider to create a 3D stereoscopic effect that mimics what the eyes would see naturally. All elements were then integrated into VR using Nuke node-based digital-compositing software to place the viewer within this rotating spiral of 8K, high-dynamic range (HDR) animated images playing at 60 frames per second. The piece has spatialized second-order ambisonic sound design for an enhanced immersive audio experience. The Orchid and the Bee is best enjoyed when viewed while standing up but also works when users are seated. At launch time, it has been optimized for playback on Oculus Quest, with the hope that a higher resolution and HDR-capable VR headset will become available for future release.
Adair Mckenzie's team includes animators Brandon Blommaert and Elise Simard, stereoscopy and compositing wizard Fred Casia, and the NFB's in-house technical director, Eloi Champagne. The Orchid and the Bee was produced by Jelena Popović and executive-produced by Michael Fukushima at the NFB's Animation Studio. Sound design by Catherine Van Der Donckt, and original music by Jennifer Castle.

Annecy International Animation Film Festival, Annecy, France (2020)